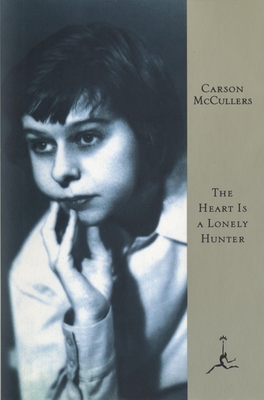 The Heart Is a Lonely Hunter (Modern Library 100 Best Novels)
Publication Date:
May 18th, 1993
Publisher:
Modern Library
Usually Ships in 1 to 5 Days
Description
Selected by the Modern Library as one of the 100 best novels of all time
When she was only twenty-three, Carson McCullers's first novel created a literary sensation. She was very special, one of America's superlative writers who conjures up a vision of existence as terrible as it is real, who takes us on shattering voyages into the depths of the spiritual isolation that underlies the human condition. This novel is the work of a supreme artist, Carson McCullers's enduring masterpiece. The heroine is the strange young girl, Mick Kelly. The setting is a small Southern town, the cosmos universal and eternal. The characters are the damned, the voiceless, the rejected. Some fight their loneliness with violence and depravity, some with sex or drink, and some—like Mick—with a quiet, intensely personal search for beauty.